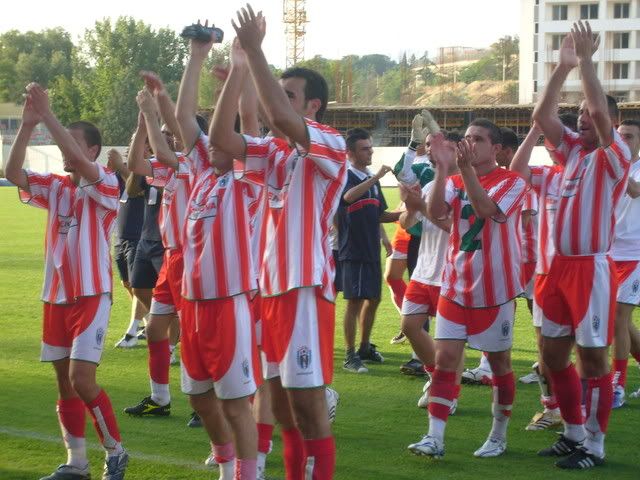 Renova will be the first team to open the new football season. They will visit Dinamo Minsk in the first round of UEFA Europa League.
Renova has the honor of opening the new football season with the away match in Belarus against the country's vice-champions. Same as last year, Renova once again start first. Last season they were successful in the first round and eliminated Rijeka from Croatia, but this opponent is certainly stronger and tougher.
European first round matches are always a good chance for surprises and the underdog on this match – Renova is certainly hoping for one to happen in this two-legged match. Dinamo Minsk has the tradition, the history, the quality, the finance – therefore it is fully acceptable to say that Dinamo are the favorites. But, of course Renova will not go to Belarus with white flag raised.
The two new players Fisnik Gashi and Boban Jancevski will not travel due to smaller injuries. Considering Dinamo Minsk are the favorites for this match, Renova has nothing to lose, but can win a lot. There are squad changes comparing to last season but the team more-or-less is of similar quality and with full determination for a good play and good result, a surprise is not out of reach.
Renova's players are hoping they will be underestimated by the currently second placed team in the championship of Belarus, at least in the first leg, so the second leg can be far more interesting and attractive. Besides the many factors that are on Dinamo's side, we can surely add the fact that the championship in Belarus has already started, while Renova are a bit out of competitive form.
Bookmakers have taken all these factors in mind and are willing to pay 10 times the investment if you bet on Renova to win in the first leg. The odds for the hosts are as low as 1.20. The kick-off time is scheduled for tomorrow at 18.00 CET and the match will be played at Dinamo Stadium (capacity – 41.040 fans), Responsible for the football justice will be the Icelandic referees Magnus Þorisson, Jóhann Gunnar Guðmundsson and Áskell Þór Gíslason,