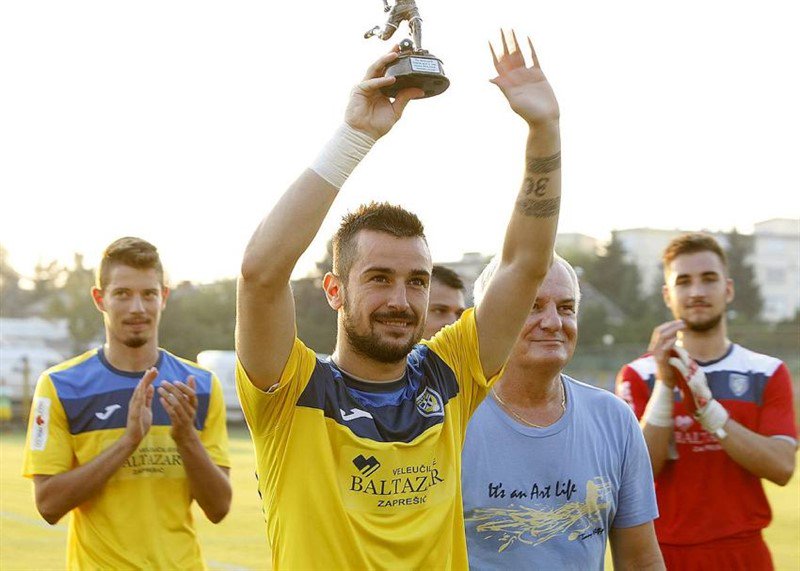 Ilija Nestorovski, the leading scorer in the Croatian league, looks set to depart Inter Zaprešić during the winter transfer window.
It pays to score goals, leading to recognition and interest. Ilija Nestorovski will aim to capitalize on that during the winter transfer window in January. Both him and Inter Zaprešić, his club, have mutual interest to find Ilija a new destination.
Inter Zaprešić is a selling club, relying on transfers for survival. Meanwhile, Nestorovski wants to switch clubs while the interest is high. That time is now. Form comes and goes, so both Ilija and Inter want to cash in while they can.
In Croatia, newspapers have linked Nestorovski to Hajduk Split, but his current coach thinks a foreign move is more likely.
Addressing the Hajduk rumor, Ilija noted, "That is the first time I have heard of that, but it's nice. It would be an honor." Meanwhile, Inter manager Samir Toplak said the following, "Maybe this is not for me to say, but I think Nestorovski will end up with a foreign club. And that could already come in the winter. He, along with Inter, need a strong transfer that will allow both the player and club to earn a good living. I don't believe he should go to Hajduk and then chase another move abroad later on. However, he will have to make that decision."
Being the top scorer in Croatia gets you noticed. It is a league that is heavily scouted by the major countries. We shall see where Ilija ends up during the winter transfer window.
What do you guys think? Would a move to Hajduk make sense for Nestorovski, or is it better to transfer to a stronger league?