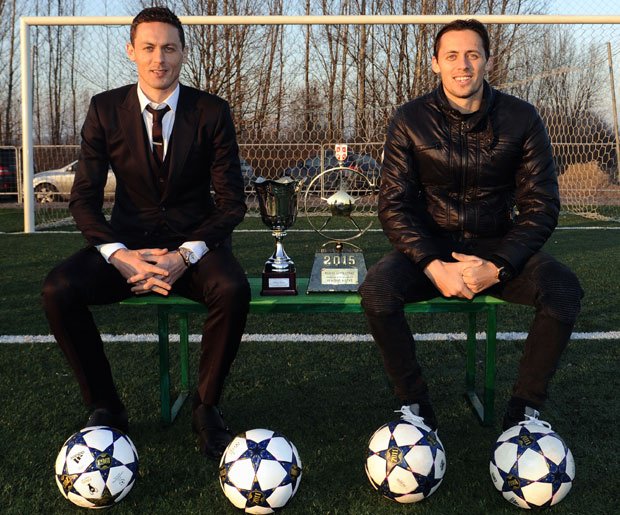 In an interview with "Novosti" in Serbia, Nemanja made a claim that his younger brother, Uros, has always been a little better than him.
The statement above is hard to believe for most football observers. Nemanja, a member of Chelsea, saying that Uros, a member of NAC Breda, has always been better than him. Call it brotherly love or whatever, but Nemanja seems to believe in Uros.
In football, like in anything else, success is about seizing opportunity and never looking back. Nemanja and Uros have followed similar paths in their football careers, but Nemamja caught a huge break when he was signed by Chelsea. Both brothers were once under contract with Košice and Benfica, but then their journeys took different paths. Nemanja moved to Chelsea, while Uros transferred to NAC Breda. At that time, NAC was a top division side in the Netherlands, but they were relegated at the conclusion of last season.
Uros is still being recruited by the Macedonian federation to represent Macedonia. There is mutual interest from both sides to make it happen, but FIFA has stalled the process. FIFA is disputing his connection to Macedonia, so nothing has changed for months. The Uros Matic case to switch to Macedonia remains at a standstill.
Macedonia badly wants to secure Uros after the long doping suspension to Arijan Ademi. Defensive midfield is one of the weakest spots on the national team, lacking in both quality and depth.
If there is any update on this matter, we will let you know.