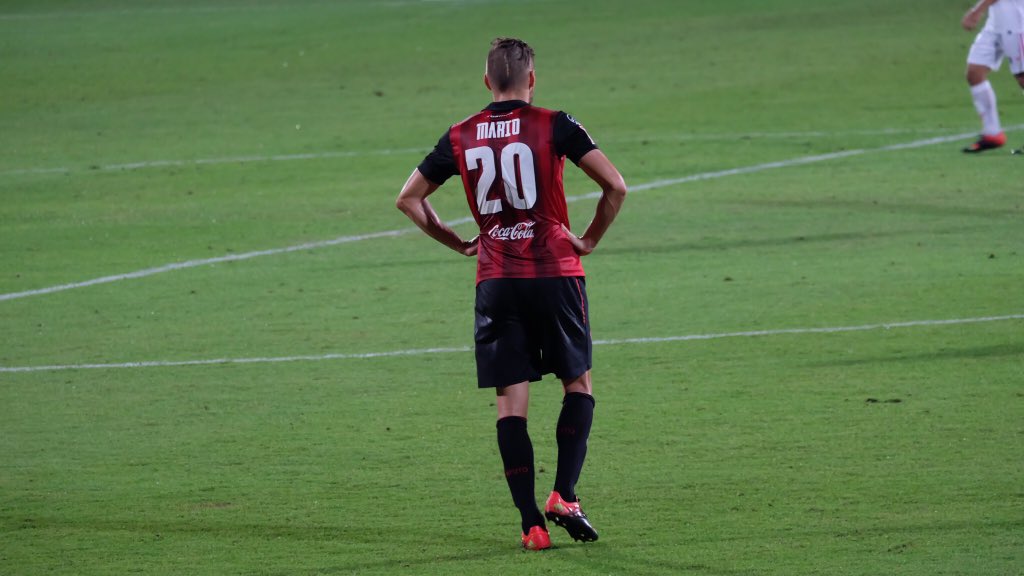 Omiya Ardija, a newly promoted top division club in Japan, has made an offer to secure the services of Mario Gjurovski.
Mario Gjurovski, who has spent the past four years in Thailand, is unlikely to return to Muangthong United. His contract expired and extension talks have gone nowhere. Now, things can quickly change if Muangthong United improves their offer, but the relationship between Mario and the club has been strained by those failed extension talks.
Gjurovski wrote a post on Twitter that had the tone of a farewell message. Mario then started retweeting supportive messages urging him to stay and some messages that thanked him for his time with Muangthong United. It was a conflicting thing that opened the slim possibility that he might stay if Muangthong improves their offer.
In the event that those talks go nowhere, which has been the case up until now, then Gjurovski's next adventure could take him to Japan. Media in Thailand reported that Japanese side Omiya Ardija has submitted an offer to Mario.
Reports from Siamsport suggest Mario Gjurovski could not agree on a new contract with Muangthong, and Omiya Ardija is intrested in him.

— thai-fussball.com (@thaifussballde) January 1, 2016
Omiya Ardija will compete in the top flight of Japan for the 2016 season after winning promotion last year. The new campaign will get underway in about two months, meaning teams are now using this time to add reinforcements.