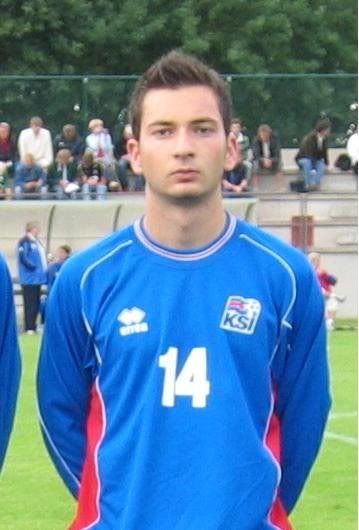 Marko Pavlov, a Macedonian football player born on Iceland, is about to be promoted to the first team of famous Spanish club Real Betis Balompie as one of the biggest talents in their B squad.
Marko Pavlov is born on Iceland and he has already played more then 30 matches for the Icelandic youth national teams. As big talent he moved abroad on young age and so far he has played for the youth squads of French club Caen and Spanish Mallorca. Currently he is member of the B team of Real Betis Balompie from Sevilla and as one of their biggest talents he is expected to be promoted in the first team. According to the Spannish football scouts, Pavlov is seen as the next Xabi Alonso in the Spannish football.
Marko Pavlov is born on 26/03/1988 on Iceland. He is son of the former FK Vardar player Dragan Pavlov – Gega. If the Macedonian Football Federation learned the lesson with Goran Slavkovski, then they should react very fast because this great talent is knocking on the door of Real Betis, but also the Icelandic national team.