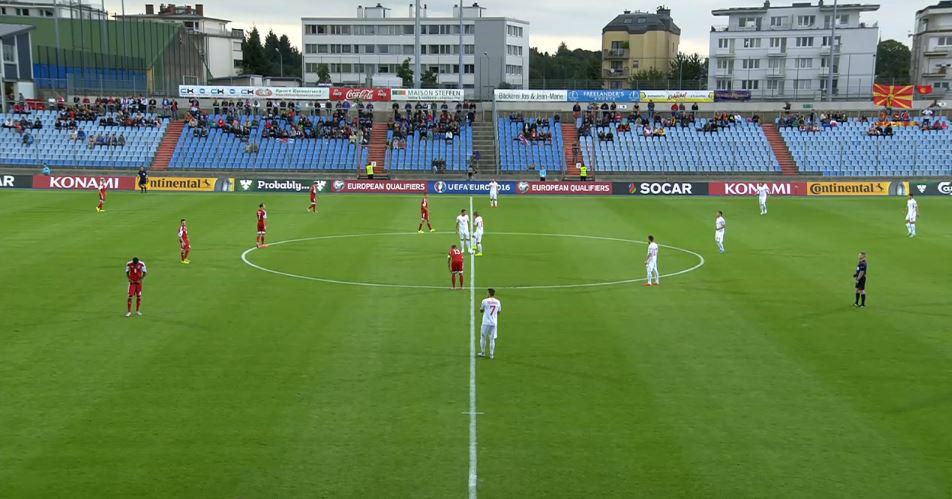 There seems to be no end in sight to this nightmare. Macedonia reached a new low on Saturday by losing 1:0 to Luxembourg.
Didn't think it was possible to reach lower than low? Well, think again. That's what happened on Saturday as Macedonia suffered another humiliating defeat. This time, Luxembourg handed them a 1:0 loss, which means that Luxembourg has now beaten Macedonia on two consecutive occasions at home (they also won 2:1 back in 2012).
The result pretty much sums up the night. Disallowed goal? Check. Missed penalty? Check. Looking disinterested? Check. Not wanting it like the opponent? Check.
Enough is enough. To look this pathetic against Luxembourg is truly embarrassing. Everybody needs to look in the mirror and ask themselves bluntly whether wearing the national team jersey means something to them? If not, then spare the rest of us the headache and just retire from the squad.
A fan can accept when his favorite team plays hard and loses, but not when the effort is so nonchalant as it was in this Luxembourg game. The opponent wanted it more and in the end they were rewarded by the football gods with a win.
Macedonia did have a goal, courtesy of Leonard Zuta, wrongly disallowed in the 15th minute, but that doesn't excuse what happened throughout the 90 minutes. The attack, and team really, looked completely toothless out there. For long stretches, they could not do anything and were just going through the motions. There was no urgency. The captain, Tome Pachovski, yelled "Ajde" (translates to come on) several times to fire up the team, but to no avail.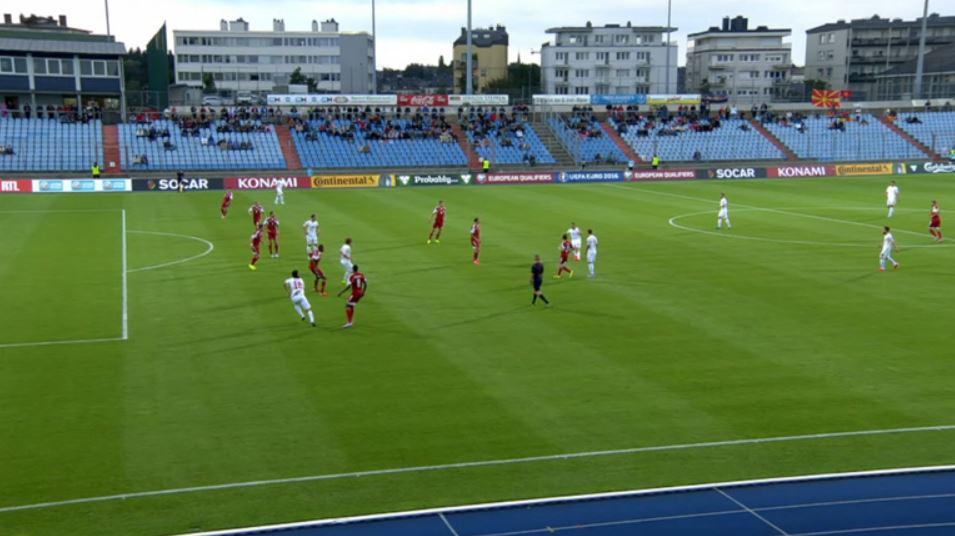 In the 84th minute, out of nowhere, Besart Abdurahimi did win a penalty, but his attempt (as many people could probably see coming) was saved. He went to the left which the keeper guessed correctly to make the stop.
Luxembourg would eventually punish Macedonia in stoppage time of the 90th minute when Sebastien Thill scored on a volley. Following a free kick, Kire Ristevski headed the ball away, but it fell to Thill who chested the ball and then sent a shot past Pachovski. Tome did not even move on the play.
The hosts, therefore, got some revenge on Macedonia. Luxembourg lost the first meeting last year by conceding a late goal in stoppage time, but they erased that memory by winning in the exact same fashion on Saturday.
Highlights of the game:
https://youtube.com/watch?v=P05-fbpjf2Y
Macedonia will be reeling and its confidence will be shot heading into the Spain qualifier on Tuesday. Furthermore, by picking up yellow cards, Stefan Ristovski and Besart Abdurahimi are suspended for the Spain game. So, Vladica Brdarovski, the backup right-back at Vardar, will likely be asked to play RB on Tuesday. Furthermore, Daniel Mojsov suffered an injury as he compacted his rib in the 1st half and had to leave today's fixture on a stretcher. His availability for Spain is very much in doubt.
Macedonia: Pachovski (C), Ristovski, Shikov, Mojsov (37′ Ristevski), Zuta, Gligorov, Petrovic, Abdurahimi, Trajkovski (74′ Ilijoski), Ibraimi (81′ Ashkovski), Ivanovski.
To view the complete match report, click here.
The anthems before kick-off: