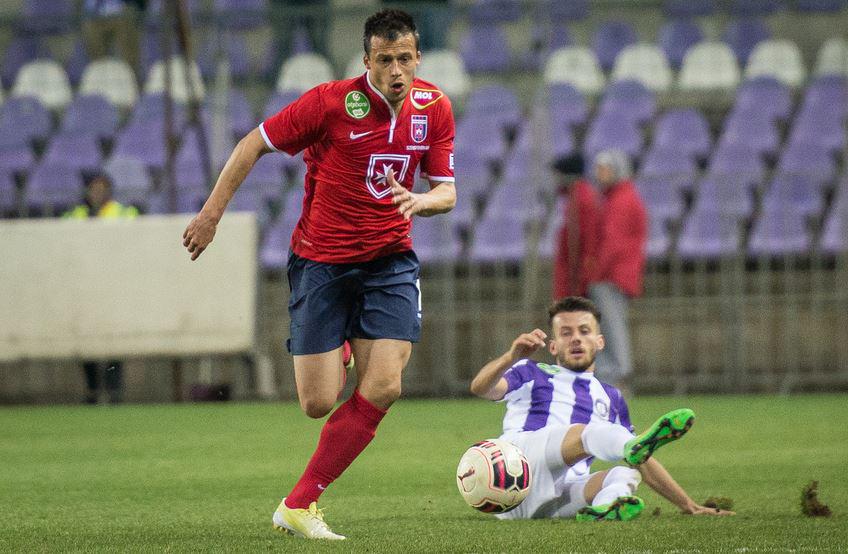 Mirko Ivanovski was instructed not to attend the winter camp of Videoton, a clear signal that he may leave during the winter transfer window.
Although Mirko Ivanovski has a valid contract with Videoton, he will not participate at their winter camp. That was revealed on the website of the Hungarian side. A statement simply read, "Mirko Ivanovski will not take part in the first team squad's winter pre-season program." Videoton began preparations for the second half of the season on Monday when each player had to take a medical test.
To replace Ivanovski, Videoton promoted striker Patrik Paudits from their reserves club. Mirko saw limited playing time, especially under manager Ferenc Horváth, so this decision was not surprising. It is probably the best outcome for both parties since Ivanovski's situation was not going to change moving forward.
Ivanovski has exclusively played abroad since the winter of 2010. He has shown little willingness to return to the Macedonian league since then, but that may change this time. Vardar and Shkendija, but only Vardar would be in play for Mirko, can now offer him similar pay to what he can get in a foreign country. So, it is not inconceivable that he could sign with Vardar this winter. After all, Vardar is looking for a center-forward to provide added competition for Filip Ivanovski (not related), and Mirko is close friends with Vardar goalkeeper Tome Pachovski, both of them Bitola natives.