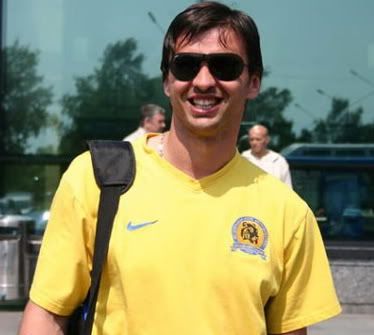 Igor Kralevski, the 30-years-old defender of Russian club Luch-Energiya Vladivostok and former member of the Macedonian national team will move to PFK Spartak Nalchik.
Igor Kralevski played in the Russian Premier League for Luch-Energiya Vladivostok since 2007 and he will continue playing football in Russia, but this time in Spartak from Nalchik. After the end of the season in Russia, Kralevski returned in Macedonia where he trained with FK Vardar and wanted to help the club in the rest of the season, but because of the crisis in the Macedonian club, he was forced to search for another foreign club.
– I had previous offers but I wanted to help FK Vardar. I waited until today, but unfortenately the crisis in Vardar haven't ended and the Macedonian football generaly will lose a lot if the president Trifun Kostovski quits the club, said Igor Kralevski for MacedonianFootball.com
Kralevski will travel to Antalya where PFk Spartak Nalchik's players are having their winter preparations and there he will sign the contact with his new club.