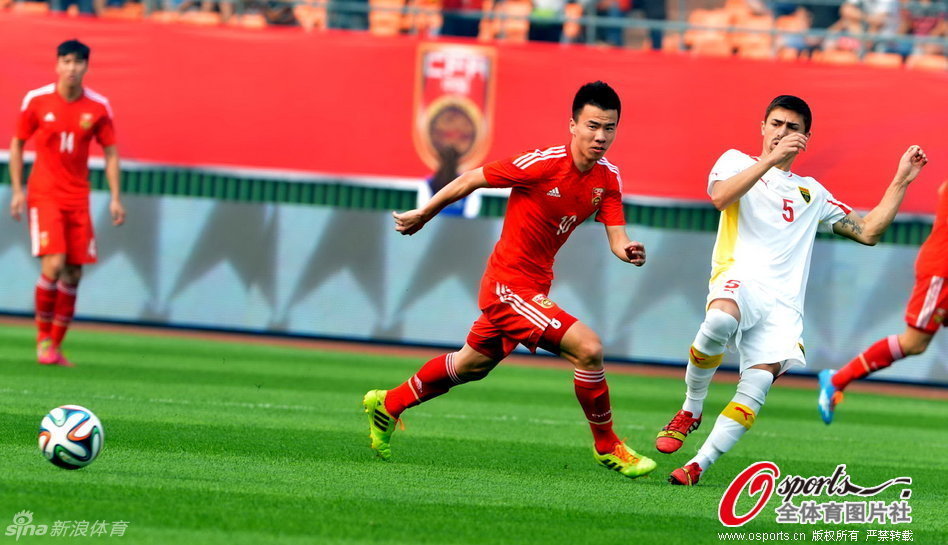 Macedonia failed to score a goal for the fourth consecutive friendly over the past month, this time playing a goalless draw against China in the city of Jinan.
Manager Boshko Gjurovski made three changes in the starting lineup from the first friendly against China, inserting Andreja Efremov, Kire Markoski and Marko Simonovski for Kristijan Naumovski, Blagoja Ljamchevski and Bazhe Ilijoski, respectively.
However, that did not make much of a difference in sparking the anemic attack.  Macedonia has now gone 378 minutes without a goal.  The last goal for the national team came five matches ago when Agim Ibraimi converted a penalty in the 72nd minute against Latvia (friendly in March of 2014).
There was not a lot of creativity in open play as neither team created many quality chances.  You can't score if you can't create chances.  Fans in attendance saw a rather uneventful match that they will soon want to forget.
To view highlights of the game, click here.
To view the match report, click here.
Gjurovski gave the domestic league players a chance in these two friendlies against China, but the majority of them did not take advantage of the opportunity in convincing the manager that they deserve a place on the senior national team in the future.