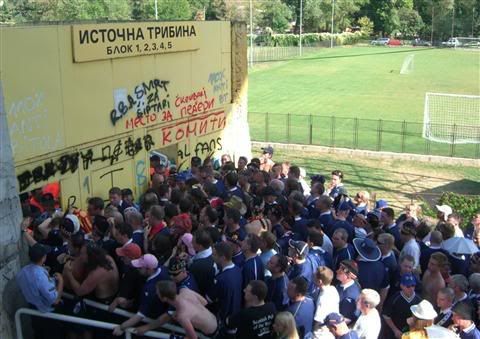 Scottish 'Daily Record' today reported that FIFA will take appropriate measures over the unadequate conditions on 'Gradski' in September when Macedonia hosted Scotland in the world cup 2010 qualifications tournament.
The Scottish football association sent a letter to FIFA in which they complained about the suitability of Gradski Stadium as a World Cup venue. Despite some of the fans had legitimate tickets they were not allowed an entrance into the stadium. Even those who entered the stadium have found themselves in an uncovered area and were exposed to the afternoon sun (note: the match was played at 15.00 CET)
Scottish FA chief executive Gordon Smith has sent a letter of complain to FIFA immediately after the return to Scotland and in a statement given for Daily Record he said that FIFA have accepted that issues and measures are in place to make sure that no other nation will have to deal with the problems in Skopje.