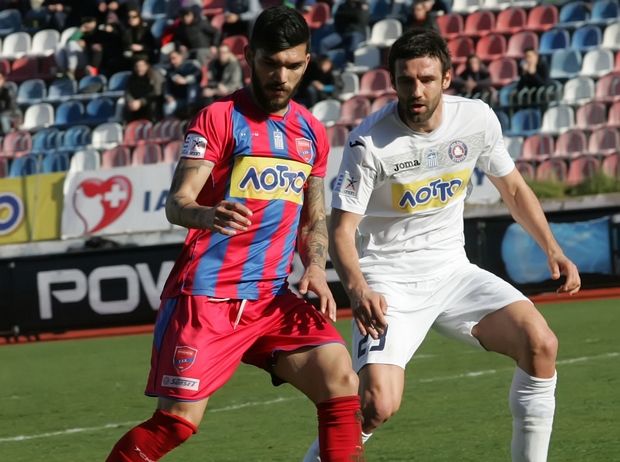 Vladimir Dimitrovski will be returning to the Czech Republic. The only thing he needs to do is pass a medical test before his transfer to Teplice becomes official.
FK Teplice, the former club of Edin Dzeko, will be the next destination for Vladimir Dimitrovski. On its official website, Teplice wrote that Dimitrovski will join the club as soon as he passes a medical test. The Czech season is currently at the winter break, but every team will begin winter preparations later this month.
This was the situation involving Dimitrovski. He was not happy with his situation at Qarabağ due to limited playing time. Vladimir signed late in the process, meaning he was not eligible to suit up in the Europa League group stages. Understandably, Qarabağ wanted to keep players sharp and fit for the Europa League (where they have since been eliminated), so the squad was not rotated much for league play. Thus, Dimitrovski saw little to no action (he only played in 3 matches out of a possible 18).
Dimitrovski was facing two scenarios this winter. Either move elsewhere (his wish which has now happened) or honor his contract with Qarabağ until the summer of 2016 (less desirable). However, Qarabağ told Vladimir they will not cause problems if he finds a team in January. That transpired after Teplice came calling.
The 27-year-old center-back is not new to football in the Czech Republic. He used to play for Mladá Boleslav from 2010-2012.
Teplice was looking for reinforcements after a disappointing first half in the 2015-16 campaign. They sit in 12th place (out of 16 teams) and only three points above the relegation zone.