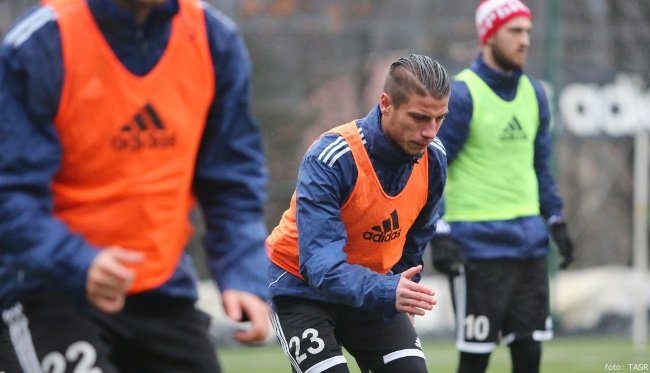 After leaving a good impression with Dukla, Dejan Peshevski has transferred to Podbrezová of the Slovak top division.
Dejan Peshevski has moved up a level during the January transfer market. He went from Dukla in the second division to Podbrezová of the top tier in Slovakia. Peshevski only lasted a few months at Dukla, meaning he left a good enough impression to seal this transfer.
Peshevski had formerly been on trial with Podbrezová (was not signed at that time), so the club was somewhat familiar with him. After scoring 3 goals in 12 appearances for Dukla, Podbrezová came calling again and this time signed Dejan.
Podbrezová currently sits only three points above the relegation zone. The second half of the season will resume in late February.