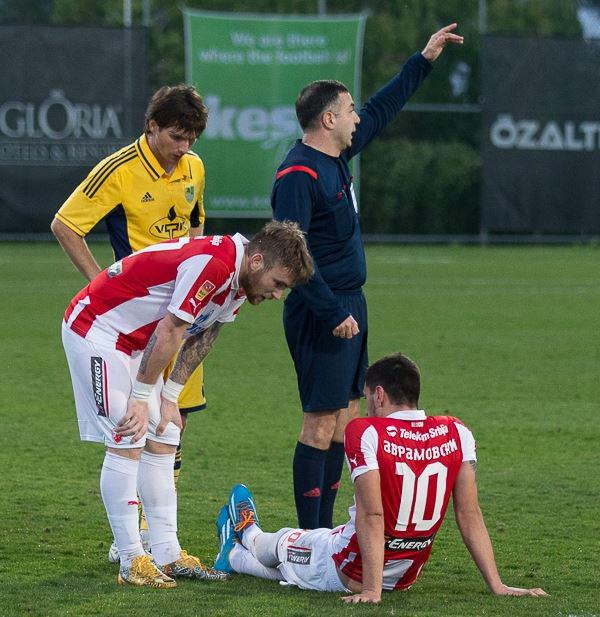 Midfielder Daniel Avramovski continues to have problems staying healthy as he sustained an injury on Saturday.
Crvena Zvezda, the team of Daniel Avramovski, had a friendly against Ukrainian side Metalist on Saturday. Since both of those clubs are in Turkey, they decided to play a friendly. The 19-year-old Avramovski, who wears the #10 jersey for Crvena Zvezda, was given a start in midfield. However, Daniel only lasted 25 minutes before an injury forced him to be substituted.
Avramovski went down to the ground after a duel with an opposing player. He asked to be replaced as concerned teammates gathered around him. Crvena Zvezda has not disclosed the severity of Avramovski's injury at this time.
The coaches at Crvena Zvezda have spoken highly of Avramovski's talents based on what he shows in trainings, but the injuries continue to slow him down. The number one thing for any player is availability. When a player can't show the ability to stay healthy, that will ultimately diminish his value.
More should be known about the severity of Avramovski's injury in the coming days.
Daniel is viewed as a key player on the U21 national team, and he is someone that can also be considered for the senior squad as well. Avramovski plays in attacking midfield, a problem area, but he must get the injury bug behind him.