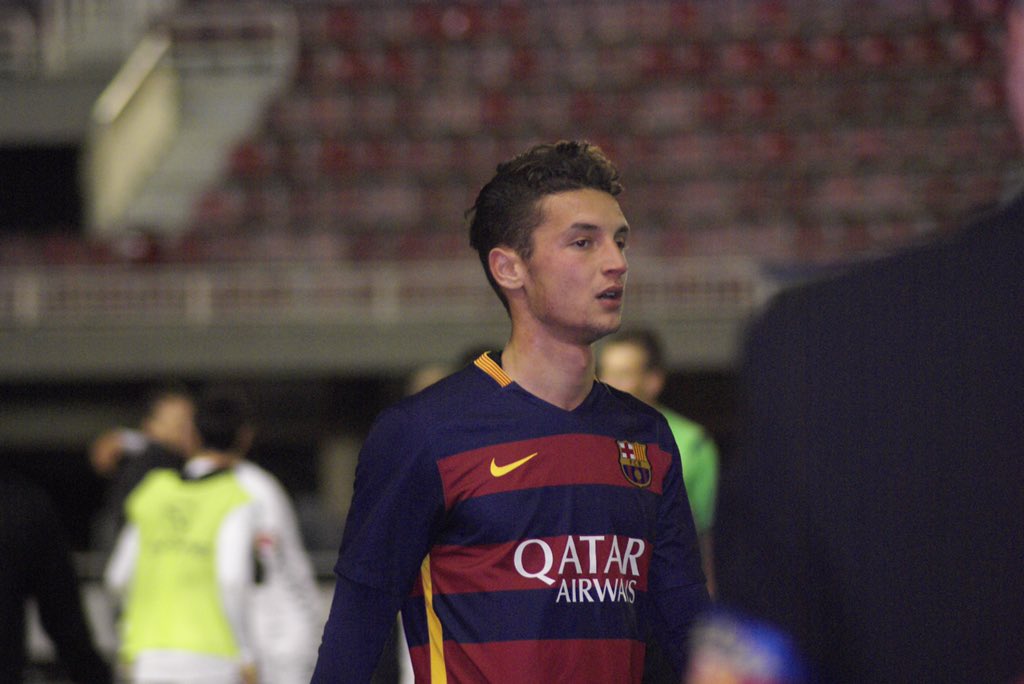 David Babunski will be leaving Barcelona B this month since he was no longer in the coach's plans.
David Babunski joined the famous Barcelona B youth academy when he was only 10 years old. He moved up through the ranks in the years that followed, ultimately reaching the B team (second in command to Barcelona). However, David will not go any further as his journey with Barcelona has come to an end.
Respected website sport.es first reported the news that Barcelona B will rescind the contract of David Babunski. The move came about after head coach Gerard López told Babunski that he was no longer in his plans.
López is in his first season as Barcelona B manager. Babunski opened this campaign as a regular starter, but he then lost his spot before an injury made things even worse. Upon returning, Babunski saw seen little to no action.
Barcelona B has struggled mightily, so the club decided to undergo drastic changes to its roster. Babunski is one of several players leaving this month.
Babunski holds deep loyalty and love towards Barcelona, but this move may benefit both sides. David, who will soon turn 22 years old, needs to find a team where he plays regularly. His development was being stunted at Barcelona B with inconsistent playing time. A player needs to play, especially at that age. The prestige of the club is not as important as finding the right team to reach one's potential.
Sport.es reported that David already has offers on the table from Spain and abroad. He should make a decision on his new team in the near future.