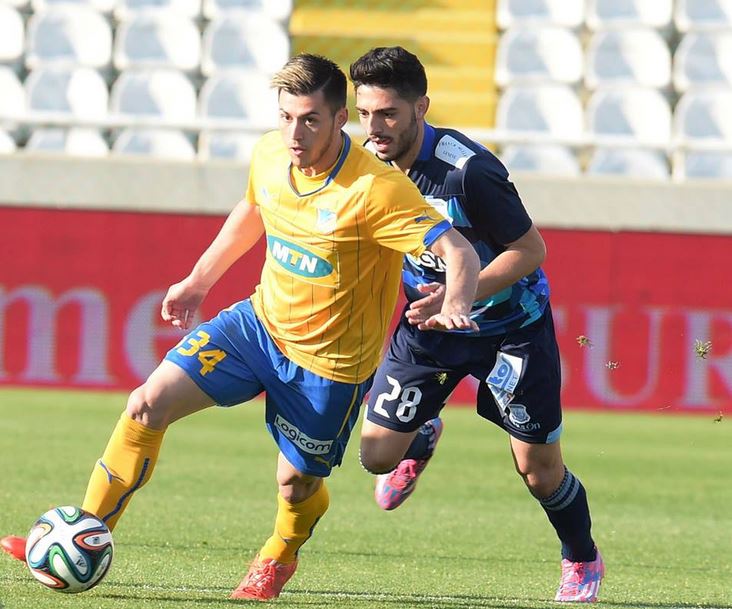 Injuries and lack of an impact when healthy derailed Valmir Nafiu's time with APOEL, leading to his release from the Cypriot club.
Valmir Nafiu will be free to look for a new home this winter. APOEL and Nafiu agreed to terminate his contract, allowing the player to get a fresh start elsewhere.
Nafiu was brought to APOEL in January of 2015, so he nearly lasted one year with them. Nafiu moved to Cyprus due to the recommendation of then coach Thorsten Fink. As a reminder, Fink also signed Nafiu while he managed Hamburg in Germany. However, Fink did not last long at APOEL as he was dismissed this past summer. Fink has since landed in Austria Wien where he manages another Macedonian player in Vanche Shikov.
After Fink's departure from APOEL, Nafiu was completely forgotten by the two coaches that have succeeded Fink. Nafiu then received more bad news in late September. He had to undergo surgery to his herniated disc.
Look for Shkendija to go after Nafiu this winter. Valmir, 21, might prefer to stay abroad, but Shkendija could be a fallback option if there is no interest. Nafiu used to play in the their youth academy. Furthermore, last year, Shkendija presented awards to Nafiu, Ferhan Hasani and Agim Ibraimi as former players who have represented the club well abroad. Hasani has since returned to Shkendija, Agim Ibraimi has shown no interest in playing in the Macedonian league (although Shkendija would like him back too) and now Nafiu is available as a free agent. If Nafiu is healthy, then that could be viewed as a mutual match.