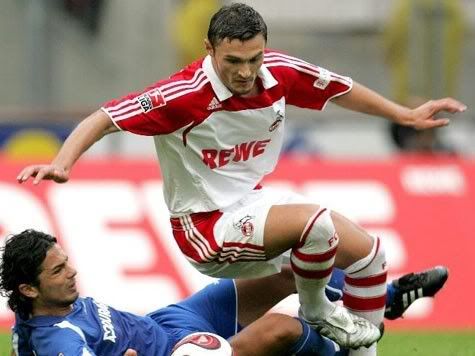 Just before the end of the transfer period, Aleksandar Mitreski, the 28-years-old Macedonian, moved from 1. FC Köln to FC Nürnberg. The transfer fee is unknown.
The defensive midfielder Aleksandar Mitreski, moves to 2. Bundesliga side FC Nürnberg. Mitreski spent a season in 1. FC Köln and helped his former club to win promotion in the German Bundesliga.
Aleksandar Mitreski is born in Ohrid and started playing football in Swiss club SC ittigen. He started his professional career in BSC Young Boys and before moving to Germany, he spent five seasons in Grasshopper-Club Zürich where he won the Swiss title in 2003. So far, Mitreski played 32 matches for the Macedonian national team.