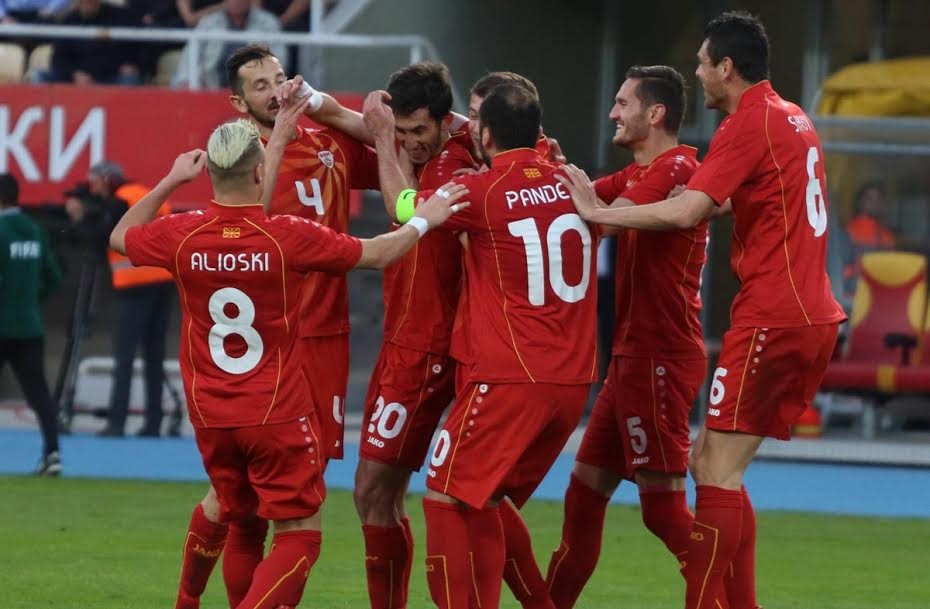 Second consecutive win for Macedonia as the Lynx recorded another 3:0 win, this time against a much stronger opponent in Belarus.
Liechtenstein and Belarus will be a happy March tale for coach Igor Angelovski and the national team. The 3 points won with a 3:0 score in Vaduz in the 2018 World Cup qualifications were later joined by another great performance. Macedonia defeated Belarus in a friendly in Skopje four days later with the same score, just different scorers.
If Nestorovski scored a brace in Vaduz, this time it was Pandev who celebrated two goals. If Nikolov was jubilant for his debut opener goal in Liechtenstein, against Belarus the same did Spirovski.
In these two games we saw a different team: players determined to win, playing with passion and hunger. Lead by Pandev who was more then eager to score, running around like a debutant, showing a great will to bring Macedonia back on the winning path. Nowadays he has Nestorovski to share his passion with, another attacker for whom even a won game isn't the same if his name isn't on the scoresheet.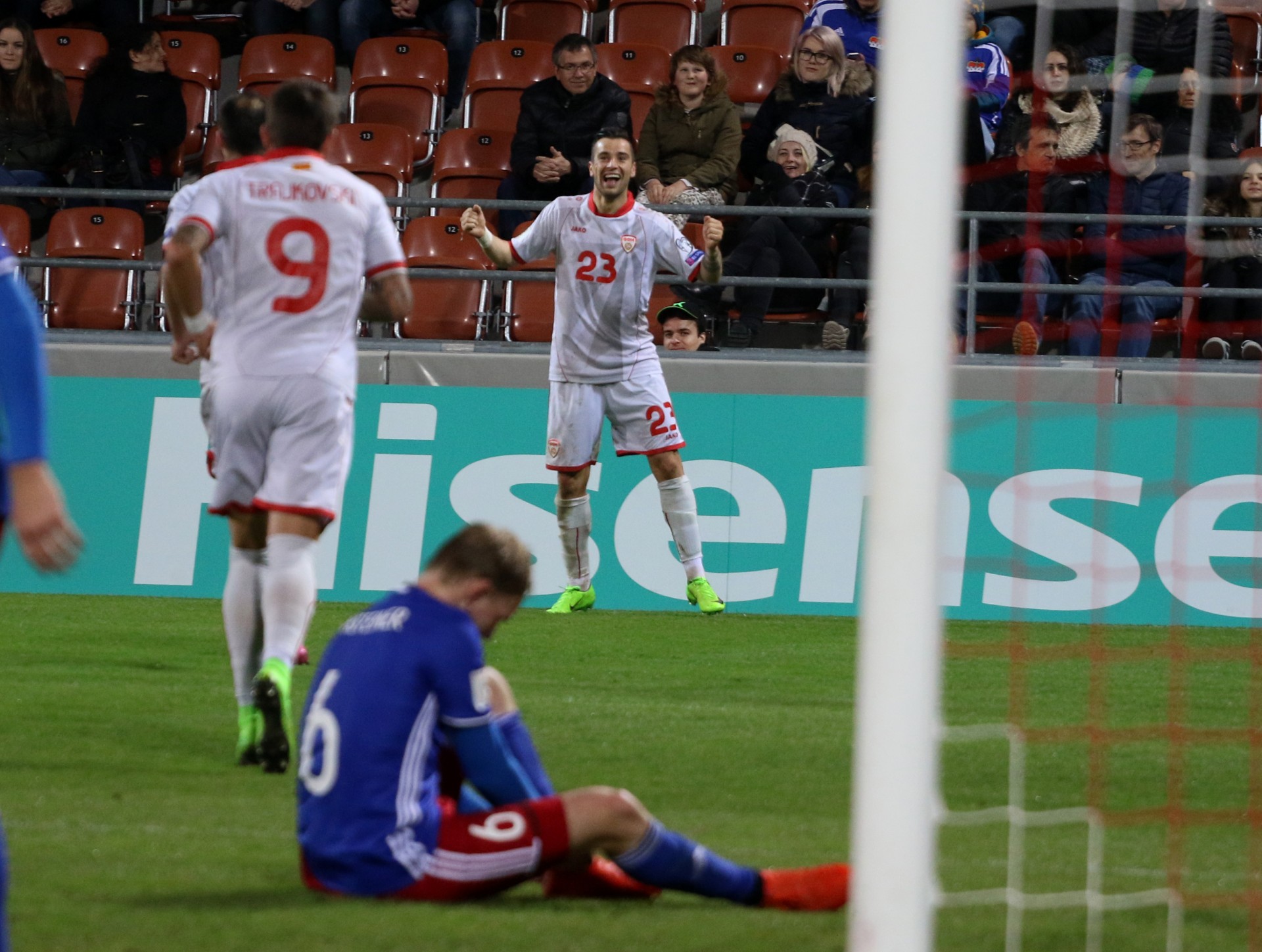 Liechtenstein was definitely no match, but Belarus is by far more serious team and nearly a 100 placed better ranked then Macedonia on the March FIFA ranking list. The win against them, even on a friendly, is much heavier. Macedonia controlled the game during the whole 90 minutes allowing the visitors to create only a couple of chances. Nestorovski was unlucky in the first half when he hit the bar, the ball hit the visiting keeper in the back but he manager to grab it before crossing the goalline.
But the Belarus friendly will be forever remember not for the win, but for the fact that a 16-year-old kid debuted for Macedonia. Darko Churlinov of German side Köln came in instead of Alioski in the 83rd minute to become the youngest player to ever appear for Macedonia in an official game.
Match report against Liechtenstein: here
Match report against Belarus: here
These two wins will definitely affect the next FIFA world rankings and we can expect a much better position for Macedonia than the disastrous 166th place.
The next game for Macedonia will be the WC qualifier against Spain on June 11 in Skopje.