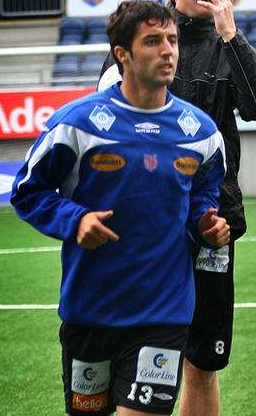 The 25-years-old Macedonian forward spent only a day on trials with the Norwegian club Aalesunds FK and today he surprisingly decided to leave Norway, despite some media already reported that he signed a contract with the club.
Aco Stojkov arrived yesterday for trials in the Norwegian club Aalesunds FK. The coach of the club yesterday said that they were interested in signing the Macedonian striker because he seemed very interesting player by the DVD's they saw, but he still needed time to accomplish himself on the trainings. Yesterday Stojkov started with trainings with the first squad and some medias already reported that he signed a one year contract.
But today, Stojkov made real surprise for the Norwegian club. Goalkeeper Nenad Novaković, who was supposed to help with translations between the player and the club went to Stojkov's hotel where he found him packing his bag and preparing to leave. Aco Stojkov stated that he couldn't see him self in the Norwegian football.